AGE UK ( Blackpool & District ) would be keen to help do the shopping for Singleton's elderly residents under a new Shopping Service launched in Fylde and Wyre.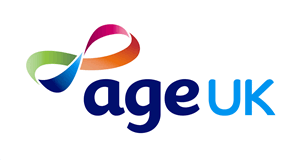 The charity will provide flexible shopping services ranging from personal help, online help, and minibus trips. The scheme is funded by Lancashire County Council and also available for people over 18. For more information contact Age UK's shopping team on (01253) 622812.
Age UK has also launched Sole Mates, a service to provide foot care and nail cutting in your own home.
One of the charity's specialists will visit you at home to see what you need, and could then arrange a six-week to eight-week schedule, with a one-off charge of £12 for pedicure instruments, and appointments of 30 minutes to one hour at £16 per visit. Financial support may be available towards these charges. Contact the foot care team also on 622812.
Address:
89 Abingdon Street
Blackpool, Lancashire. FY1 1PP
Contact details
Telephone: 01253 622812
Email address: admin@ageukblackpool.org.uk
Website: www.ageuk.org.uk/blackpool
Opening times: Mon-Fri 10am-4pm